Brazilian Jiu Jitsu St. Peters | Gracie Jiu Jitsu St Peters, MO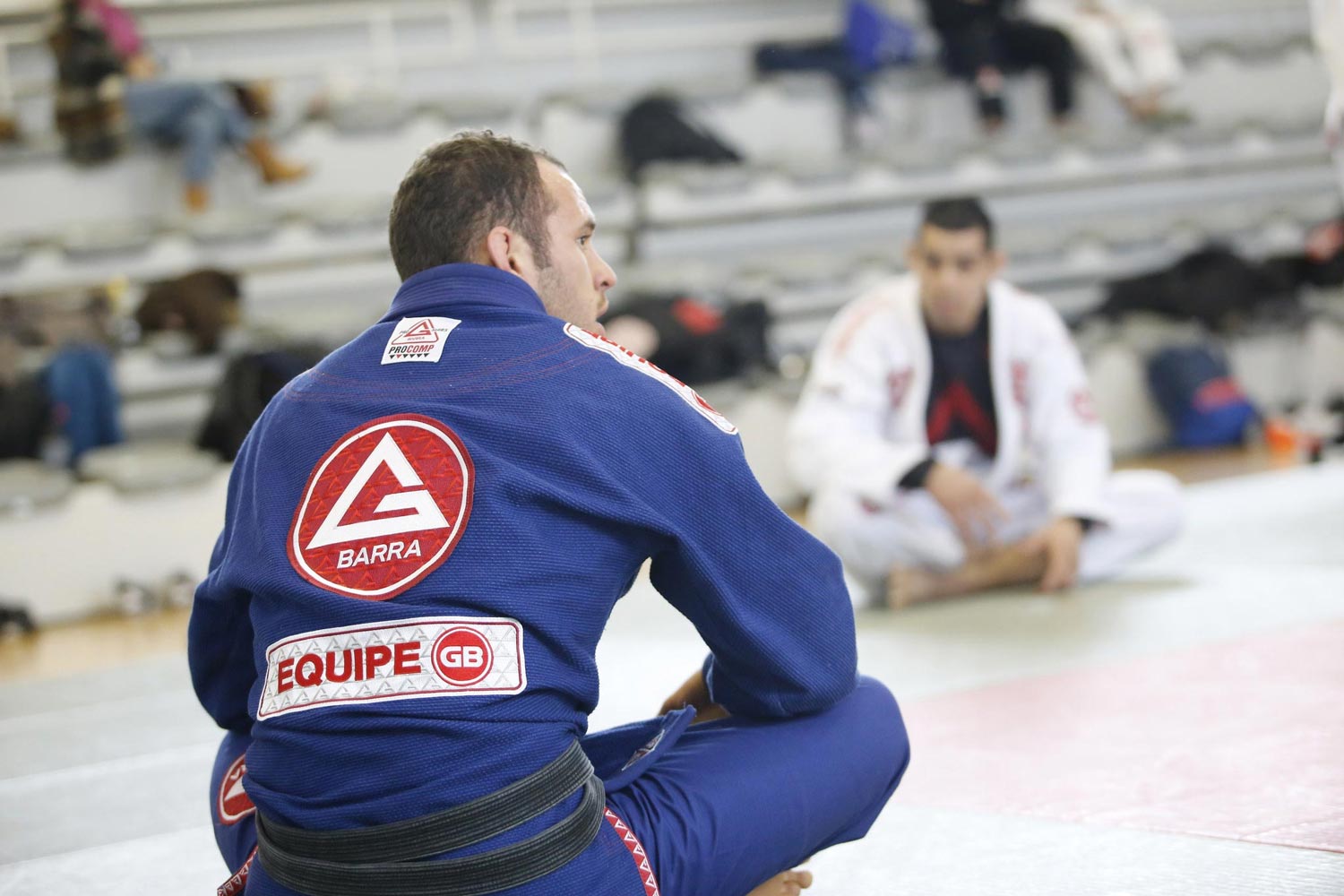 Brazilian Jiu Jitsu in St. Charles County, MO. Experience the fascinating world of Brazilian jiu jitsu at Gracie Barra St. Peters. Our experienced teachers work to improve the skills of all their students, whether they are just starting out or are on their way to getting their black belt. As a member of the world's largest martial arts program, you will be part of a team of thousands of students from all over the world, all on the same road as yourself.
Local, national, and international BJJ and MMA champions have all learned their skills using Gracie Barra's proven teachings, and now they are available to St. Charles County-area residents. We offer classes built for all ages and experience levels, as well as additional classes including kickboxing and MMA training. To learn more about our schedule or to inquire about a free first class, call us today at 636-339-4277, view our class schedule, or contact us online.
Why Train With Gracie Barra?
For over three decades, jiu jitsu students around the world have studied the great art of Brazilian jiu jitsu the Gracie Barra way. Why has this method become so successful? Simple: our belief, as said by GB founder Carlos Gracie, Jr., is that "jiu jitsu should be for everyone". Thanks to the effort of students and teachers around the world, thousands upon thousands of people from all backgrounds have learned Brazilian jiu jitsu in an environment that allows them to learn and grow at their own pace.
When you join Gracie Barra, you aren't just joining a martial arts gym: you're becoming part of a family. With thousands of proud students running the gamut from professionals to students to BJJ competition champions and MMA stars in nearly every major promotion including the UFC, RIZIN, ONE Championship and Bellator, whether our students use BJJ in competition, for self-defense, or in the cage or ring, they also get access to extensive benefits including exclusive tournaments, equipment, and continuing education materials.
A major part of Gracie Barra's philosophy is that BJJ should not only improve your body, but also your mind. We offer our students mental health exercises as well as nutrition tips, as the Gracie family has long believed that jiu jitsu as a complete experience. All of our students have access to the following from the minute they step into Gracie Barra St. Peters:
Experience Brazilian Jiu Jitsu Today | Gracie Barra St. Peters
Are you ready to join the worldwide family of Gracie Barra Brazilian jiu jitsu players? Gracie Barra St. Peters is waiting to welcome you into our dojo today. If you are worried that BJJ is not for you, we understand. This is why we offer all our new students an entirely free introductory class. If you do not like learning BJJ with us, there is no obligation. We offer multiple class times throughout the week that are designed to accommodate your busy schedule, and invite you to view at our schedule to find out what time works for you.
If you are interested in learning Brazilian jiu jitsu, call us today at 636-339-4277 or talk to us online to schedule a free class, find out about our instructors, and more.