Coach Emma Knaust
Program Director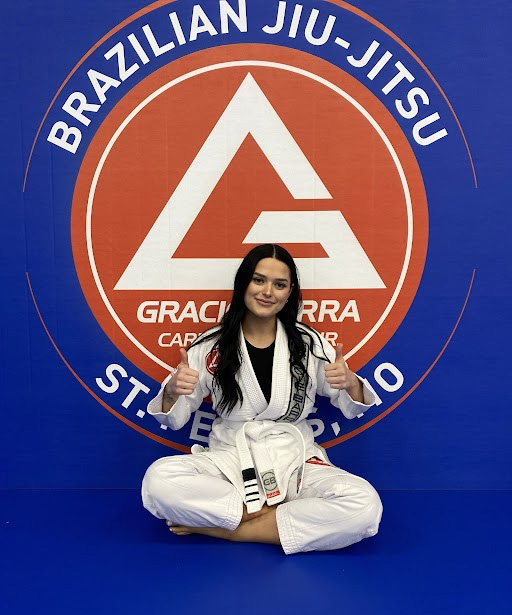 Emma started training Muay Thai at eleven years old and was quickly introduced to Jiu Jitsu less than one year later.
She has competed in five tournaments over the years, but came to realize her passion was connecting with other students and helping others.
Outside of Gracie Barra, Emma likes to spend time with friends and family, explore the outdoors, and travel.